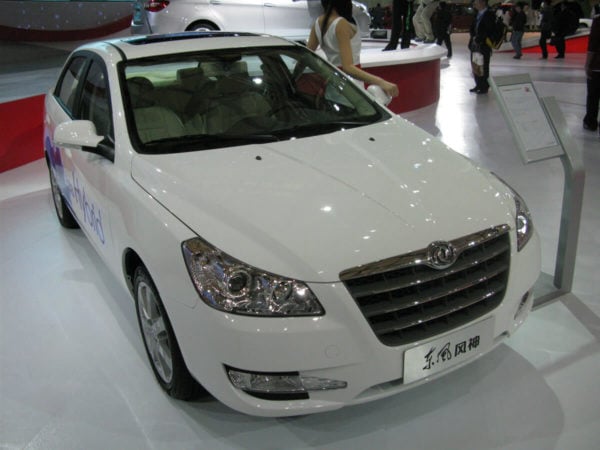 China represents the largest market for automobiles in the world as well as an enigma for auto industry leaders. This market remains largely closed to the outside world due to lingering Communist policies and the government's promotion of domestic automakers. The State Council recently published an aggressive investment plan that would vault China ahead of global competitors in the green vehicle market. Investments totaling $15.7 billion over the next eight years will be used for research, development and marketing of plug-in vehicles sold initially in China. Members of the State Council hope that this investment will yield five million green vehicles in China by 2020.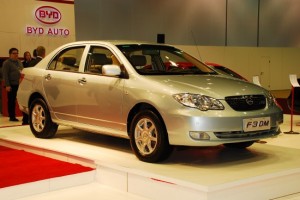 This national plug-in vehicle plan maintains a goal of 500,000 plug-in hybrids in China by 2015 established in 2010. A goal of two million plug-in vehicles by 2020 anticipates significant breakthroughs in production over the next eight years. The State Council observed improvements in lightweight frame design, alt-fuel drive systems and electronics in its official announcement. Hybrid models produced in 2015 will achieve a minimum fuel economy rating of 40 MPG with a 52.3 MPG minimum required by 2020. Manufacturers are also required to achieve minimum goals for electric vehicles including top speeds of at least 62 MPH and at least 10 years of battery life.
The keywords for the State Council's plug-in vehicle investment are aggressive marketing and openness. State funding for battery technology, stack research and industry standardization could push China toward the lead in green vehicle development. The State Council wants a strong focus on hybrid vehicles over battery-electric vehicles including direct injection, turbo power and advanced transmissions. A broad marketing plan encompassing public demonstrations, purchase incentives and battery recycling could make green vehicles friendlier to customers. This eight-year plan also calls for expansion of the Industrial Technology Innovation Alliance and international cooperation over intellectual property issues.
Recent projections about the Chinese hybrid market cast doubts on the State Council's plans. Pike Research issued a report titled "Electric Vehicles in China" that estimates a major shortfall in hybrid vehicle production by 2015. The firm found that only 9,000 hybrids and plug-ins were sold in 2011 though only 70% were passenger vehicles. Assuming an annual growth rate of 60%, Pike Research concludes that China will only produce 152,000 hybrid vehicles per year by 2015. Chinese automakers like BYD Auto, Chery and Dongfeng are selling battery-electric vehicles at five times the rate of hybrid vehicles. "Electric Vehicles in China" cites numerous causes for weak hybrid production including poor charging infrastructure, delayed pilot programs and ineffective subsidies.
China must overcome significant challenges before the flood gates open for green vehicles. The State Council's call for shared intellectual property and international agreements rings hollow given questionable economic practices in the past. Adoption of at least five million alt-fuel and plug-in vehicles by 2020 requires an open market featuring international automakers. The Chinese economy has ground to a halt in recent months, forcing the national government to engage in stimulus similar to competing nations. The past two years have shown that state subsidies and investments in green technology have yielded weak results. China will need to lower trade barriers, increase consumer subsidies and develop proper infrastructure simultaneously to achieve these ambitious goals.
Tags: china electric cars hybrid cars