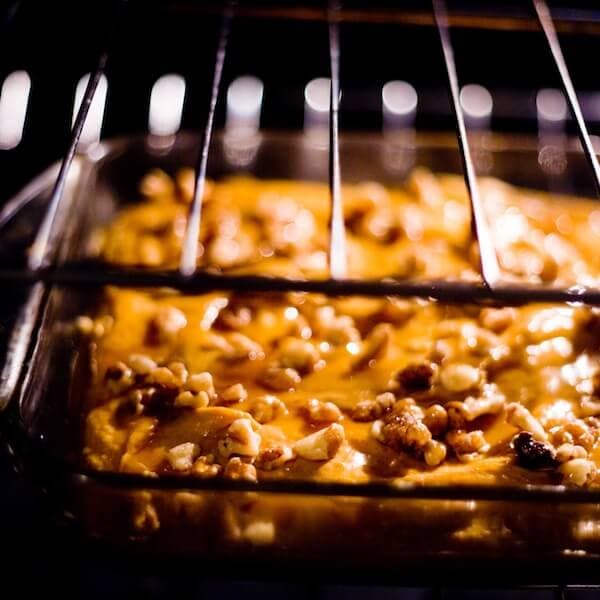 This pie is not only appealing to a wide variety of folks with food restrictions and allergies, but is simple to create – the perfect concoction to bring to a summer or autumn gathering.
Ingredients
Crust

1 cup almond flour
¾ cup Earth Balance butter substitute, cubed
1 pinch salt
1 cup walnuts, chopped

Filling

1 large can pumpkin puree
1 cup coconut cream
2 tsp vanilla
1 cup brown sugar, lightly packed
1 tsp cinnamon
1 tsp ground ginger
½ tsp nutmeg
½ tsp salt
1 pinch cloves
Instructions
Preheat the oven to 350 degrees Fahrenheit.
Mix together the crust ingredients to make a dough.
Press it firmly in to the bottom of a square or circular pie dish.
Blend all the filling ingredients together.
Pour the filling in to the prepared baking dish, spreading the top so it is even.
Insert it in to the oven and bake for 45 to 50 minutes or until the center is firm.
Remove and allow to completely cool before serving.
Nutritional Information
Calories: 248.5
Fat: 17 g
Carbohydrates: 29 g
Protein: 4 g
http://www.greenerideal.com/lifestyle/vegan-pumpkin-pie-recipe/
Tags: pie pumpkin pumpkin pie recipe vegan