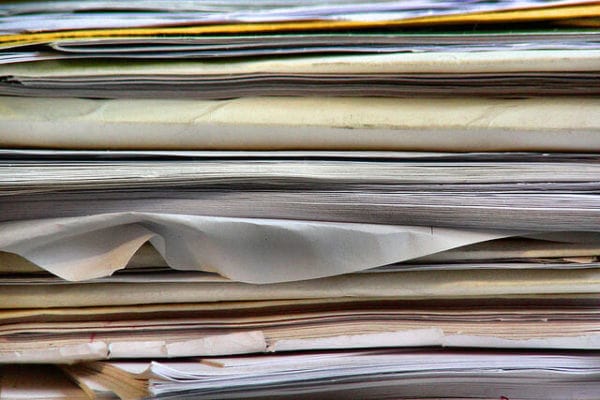 As a business owner in today's high-tech world, you may be looking for a unique way to differentiate your company from the competition. One way to bring new customer appeal to your business is through green technology; it's popular, may be more efficient, and certainly better for mankind.  But you may be asking yourself, "How can green technology help me market my business?" Here are a few ideas to keep in mind.
Stop Wasting Paper
If you want to market your business and help save the environment at the same time, one of the absolute best things that you can do is to stop wasting paper.  One option is to go with a digital document management system where you can send fax to email. With this system, every document that you receive is digitized and stored. You can also upload files that you receive without actually printing them out first.  Another paper saving option is to use fax through email services. This allows your employees to send files to the recipient's email, directly from your computer. This service will eliminate your company's need for a physical fax machine or a second phone line as well as eradicate the cost of long distance charges for faxes within the United States. In these ways, this service cannot only save your company money, but it can allow your company to positively effect the environment through reducing the amount of paper used. When customers see that you are cutting back on your company's paper use and using fax through email services, it leaves them with a  positive image of your company as well.
Email Marketing
Business class email can be another type of green technology that you rely on to market your business. While many people don't think of email as a green technology, it really can be. Think about how much paper and money you are saving by simply sending an email to a client or supplier, instead of postcards or flyers cluttering up mailboxes. With business class email, you can send out mass marketing messages to a large group of people all at once. Also, you can buy email lists from distributors based on the people who you want to get in contact with, and this can allow your eco-concious business to reach a broader market.
Green Printing Services
When marketing your business, you may also want to invest in green printing services. For screen printing services, you can print your advertising materials onto environmentally friendly products — for example, you could print your menus or flyers on recycled material. Some companies are even making their marketing materials out of paper that has plant seeds inside. When a client is finished with the flier, they can simply drop it into the ground to plant something! Innovations such as these will help showcase your business as an environmentally friendly one, and really get the attention of the people you want to reach.
Renewable Energy Technology
One of the major expenses that most businesses incur is energy costs. If you can eliminate your energy bills with renewable sources of energy like solar or wind power, it can reduce your operating costs every month. Many businesses are now taking steps to get outfitted with solar panels. When you invest in this type of technology, you will not only be able to cut down on your company's electricity bills, but also receive positive attention from your community. When people who are environmentally conscious drive by your business and see a row of solar panels, they'll know that you are serious about doing your share to save the environment.
By following earth-friendly business practices, you will not only reduce the cost of doing business — your company will also have the opportunity to market itself as a truly green company. You can let your customers know that you are able to reach your bottom line by making a conscientious effort of conservatively using your resources and have the satisfaction that your company is making choices to benefit the environment which ultimately benefits humanity. By implementing some of these green technologies, such as digital document management, fax to email services, business class email services, green printing services, and renewable energy technology into your business, you may be able to grow your company and reach a whole new audience.
---
Krista Langford is an advocate for the reduce, reuse, and recycle movement and is a contributing author for the green technology providers at Aplus.net. They provide online business tools such as fax through email, web chat, business class email, and so much more. Aplus.net can streamline your company's communications, enhance your customer relationships, and increase the productivity of your team.  Photo by hobvias sudoneighm
Tags: paper printing