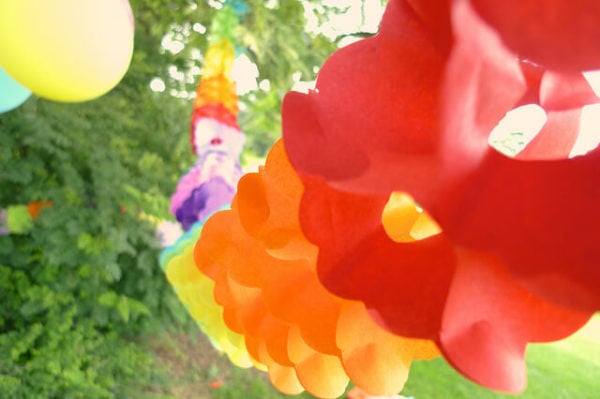 If you are dedicated to being eco-friendly, you are constantly making the green decision wherever you go, and this belief would not cease when it comes time to having a party.
Some people wonder if it's even possible to throw an eco-friendly party, and it is. It may involve a little bit of hard work and a great deal of creativity, but the following tips will surely get your home ready for a green get together.
1. Send out green invites
Rather than waste paper and postage on invitations, opt to use Evites instead. Sending an electronic invitation is the greenest way you can go. If you want to get more personal, you can always send a simple email yourself, or you can design a fancy invitation and send it via email as a JPG or PDF. By using green invites, you are sending the message that your party is all about being green.
2. Use flowers as centerpieces
Flowers are the greenest centerpiece you can have. You can either opt for full bouquets or stick with simple plants, depending on the colors of your party's theme. To spruce things up, you can add a bit of organic ribbon to the flowers for an added pop of color and pizazz. In order to keep the plants alive, make sure to have your guests take them home after the party is over.
3. Get creative with leaves
Leaves can be used for many things at your party. You can write your guests name on the leaves and use them as place settings, or you can use oversized leaves as coasters for your event. Fallen leaves also make a great addition to your table decor.
4. Use real dinnerware
When possible, make sure to use real dinnerware, as this is the greenest way to go. If you are entertaining a large group of people, however, you can purchase some eco-disposable products from the store and use them instead. These products can be thrown away, but they are not as harmful to the environment, and they decompose in a safe and quick manner.
5. Serve green food
If your invitations and your home decor is all green, it's important to set up your menu full of green and organic foods. Salads and soups are a great idea, especially if you're having a lunch party.
Always serve food that was grown locally and is organic. When food is locally grown, it means that it didn't have to travel for extended periods of time in order to get here, and organic food does not contain any of the harmful pesticides or additives as non organic fruit, making it healthier. You may even get lucky and be able to use herbs or vegetables from your own garden.
So if you're an eco-friendly individual and you want to do your part to save the world while entertaining a few guests, use these tips to help make sure that your party is one giant green festival that will be remembered for a long period of time.
---
Kathryn Thompson is a party planner.  She likes to write about eco-friendly party ideas, fashion, and makeup tips.  Kathryn loves to go shopping and never leaves home without her bamboo brushes. Photo by Franklin Heijnen
Tags: decorating how to party