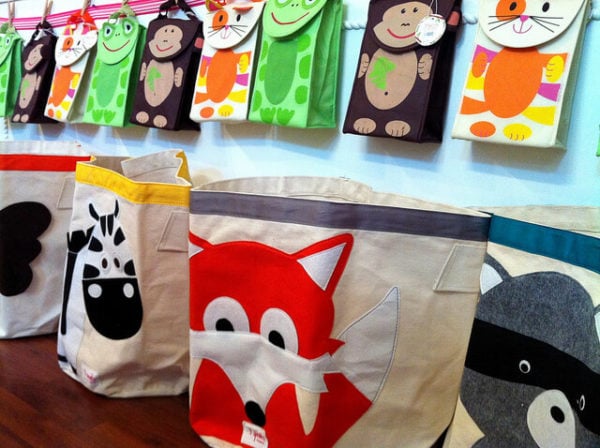 Lunchtime for the health conscious can sometimes be trying on both the wallet and on the body. However, it doesn't have to be this way. With just a little prep time, you can create some healthy brown bag lunches that taste great, are filling, and are easy to make. Here are a few yummy options that don't require a lot of work to make.
Chipotle Shrimp Wraps
If you love shrimp and salad, shrimp wraps are an easy and tasty option for a brown bag lunch. Start by rolling up some flour tortillas and putting them into a plastic bag. Pack a few paper towels in plastic bags as well. Chop up some green onions. Stir fry some frozen corn, red pepper in chipotle sauce and the green onions together and then put aside. Prepare some frozen shrimp according to the package directions. Mix together one cup of mayonnaise and the onion and pepper mixture, adding in the shrimp once the mixture is stirred. Put this mixture in a plastic bowl with a lid. Bag up some shredded lettuce as well.
Once you get to work, dampen the paper towels and wrap the tortillas in them. Put them in the microwave for a few seconds. Make the tortilla wraps from the ingredients. This dish tastes good warmed, too, so if it's winter, stick the corn and shrimp mixture into the microwave for a few minutes for a hot treat.
Rice Salad
Rice is good for you and makes a nice substitute for pasta for a cold salad to put into a lunchbox. To make a simple salad, cook some rice. For a healthier option go for brown instead of white rice. Chop up one cup of Italian parsley, ¾ cup of cucumber, and ¾ cup of tomatoes. Mince ¼ cup of mint leaves. Put these ingredients into a bowl and add in ¼ cup of olive oil and ¼ cup of lemon juice. Add seasonings like salt and pepper or powdered garlic to taste. Canned beans like garbanzos, chopped chicken or shrimp or crumbled feta cheese add a nice flavor to this as well. Pack this in a plastic container with a lid. Store in the refrigerator at work until lunch. Serve with carrot sticks or sliced apples for variety.
Easy Soup
Canned soup is easy and loaded with healthy food stuffs like vegetables and chicken, but sometimes on its own it can be bland. However, you can dress up your canned soup to make it taste better and be better for you. Choose a hearty, low-sodium soup with plenty of vegetables. Add in a can of beans like black or kidney beans. Chop up some fresh tomatoes and put them in a plastic container. When you get to work, heat the soup up and then top with the fresh tomatoes. Complete the meal with some tortillas filled with natural peanut butter and homemade preserves.
Cottage Cheese Salad
Cottage cheese salad tastes great on a hot day and is so simple to make. To start off, chop up vegetables like tomatoes, cucumbers, and onions and put into a container. Add some herbs as well as salt and pepper to some cottage cheese and store in a separate container. Mix these items together when you get to work to create a cool salad that's ready in just a few minutes.
Leftovers
Sometimes the healthiest food that you can bring with you in your brown bag is last night's leftovers. So if you've made a healthy turkey meatloaf, some homemade chili or some vegetarian lasagna, why not put that into a container and carry it with you to work? It keeps your refrigerator free of leftovers, and in the winter months gives you something hot and nutrition to eat without a lot of fuss.
Conclusion
Creating healthy brown bag lunches require a bit of ingenuity and forethought, but the effort is worth it. Your body and your taste buds will be happy, and you'll not spend a fortune heading out to the restaurant around the corner for lunch.
---
Nicole Sullivan writes for Organic Baby Nook, an organic baby products guide for earth-conscious parents.  Organic Baby Nook provides many resources for eco-friendly families, including informative articles on organic living. Photo by Memphis CVB
Tags: food lunch recipe