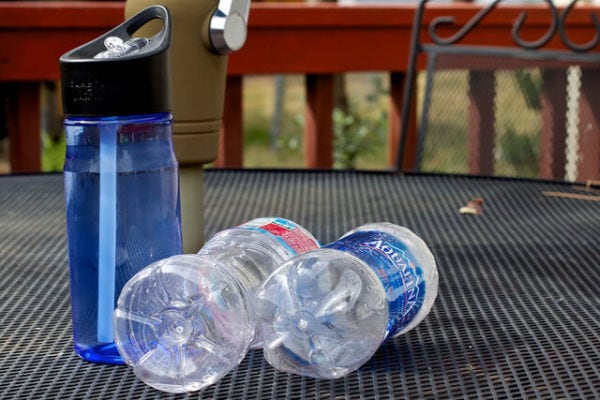 Recycling is everyone's responsibility, if you are not already doing so, start now.  Over the past 30 years people have been aware of the importance of recycling, but the awareness has increased in the last 10.  Many countries operate great recycling schemes such as Sweden and Germany.  Some people think it is too much effort to recycle and do not bother.  Here are 5 easy ways to do so:
1. Invest in Tupperware
There are so many packages nowadays which generates a lot of waste.  By reusing a container, you are helping to reduce waste.  For example if you take your lunch to school or work with you, instead of using plastic bags, put it in a tupperware box.  You will get far more use out of it and it keeps your lunch in one safe container.  Plus you will not be throwing your tupperware away.
2. Reuse Your Bags
Supermarkets have started to cut down on the number of plastic bags they give out to customers and so they should.  We do not need to use so many new plastic bags.  Use the ones you have already until they are worn and then get a new one.  Alternatively, carry a shopping bag which is normally made of cotton, durable and lasts many trips to the supermarket.
3. Have 1 Gym Water Bottle
How many times have you been to the gym in a week and bought a new bottle of water? Most of the time the water from the tap is clean enough to drink.  You are wasting money and using another plastic bottle.  If you go to the gym a lot, buy a plastic water bottle which you can reuse time and time again.
4. Avoid Printing
Waste paper in offices has to be one of the biggest recyclable products that can be reduced and avoided.  People think they need to have an "offline" version of everything.  Do not use so much printing paper in your office and home. It wastes resources (the paper) and time as other people will have to wait in the printing queue before their job is printed.
5. Reduce business cards
When you get your business cards printed, do not order as many.  People order thousands of business cards and they only ever up using a few hundred, if that.  Prevent having to recycle all those business cards and just have the minimum number.
Recycling helps the environment, it reduces the amount that goes to landfill. We all want to live in a healthy and clean environment and therefore we should do our bit to preserve the resources we currently have for our generation and the ones to come.
---
Sometimes you will need some printed material even if you do recycle.  For all your printing services, visit Snap who can help you get the best deals for web and print design. Photo by Alan Levine
Tags: green lifestyle printing recycle