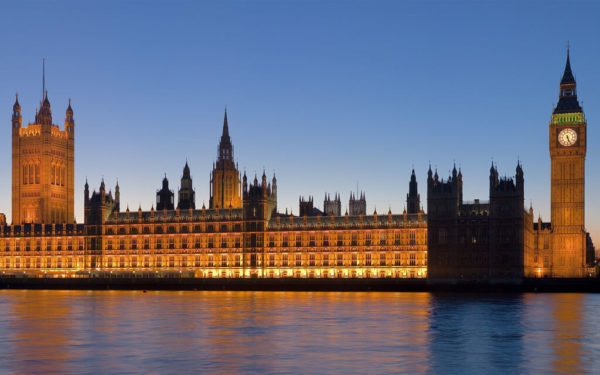 London is one of the greatest cities in the world filled with culture and known for its art, politics, historical significance, music and fashion. It is a magical city, home to the Royal family and unforgettable talents that have shaped the way we see and hear the world today. From Jimi Hendrix to the Beatles, Damien Hirst to Tracey Emin and from Alexander McQueen to Stella McCartney, all have been inspired by this incredible city.
However, with so many people becoming environmentally aware, some believe these concrete jungles to be the hub to what is causing environmental issues. This is a far more widespread issue that doesn't centralise around our cities, but there is a greener approach to travelling to and around London, if you so wish to take in all the sights of the city.
Due to the city's commitment to sustainability and its strategic tool to reduce the effects we have on the environment, there are many ways in which you can travel to and around London. It is well serviced by many rail networks including Euro Star, which consumes a tenth of the carbon used over the same journey by a plane. Making good use of the public transport available to you instead of travelling by car will ensure no additional fumes and carbon enter the atmosphere. However, if you are unable to travel by train, why not look into the hiring of a hybrid car? A hybrid car runs on both electricity and fuel which produces significantly less air pollutants and can reduce your carbon footprint.
Once in London you will discover a great range of transport that can give you peace of mind knowing you are doing all you can to reduce the effects we have on the environment. From a mass of tube lines, DLR lines, national rail and bus routes you'll never be short of environmentally aware routes to take. Although the buses use conventional fuels, the underground tubes run on electricity resulting in a more positive impact on the environment. They also run good services making travelling around the city a lot more convenient. However, for those who are keen to work their legs there is the Barclays Cycle Hire that enables cyclists to pick up and drop off bicycles across the city at their convenience.
If you are extending your stay in London, there is a fantastic variety of apartments situated across the city to choose from at Refresh Accommodation. If you would like to reduce your energy consumption when staying in one of our London serviced apartments, you are free to turn down the heating or air conditioning and to switch off any appliances when not in use, providing you with a guilt free home away from home.
Photo by Jim Trodel
Tags: London sustainability tourism travel uk