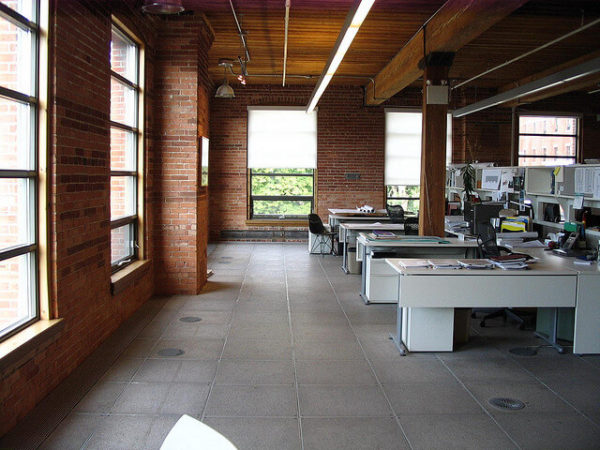 It was recently estimated by the Institute of Directors that small and medium-sized enterprises (SMEs) can slash their energy bills by as much as a fifth (20 per cent) by adopting a greener office.
If all of that sounds daunting to you and your business why not take note of our five easy to implement suggestions that can help your office be kinder to the wider environment without even spending a penny.
Review heating bills
No matter what time of the year it is very easy to cut the cost of your office heating bills. In the summer you should resist the temptation to switch the air conditioning on immediately and try to open as many windows as possible for natural air circulation. Meanwhile on those cold winter days why not encourage staff to simply wear an extra layer?
Keep electrical items switched off when not in use
It is very important for businesses to switch off electrical items when they are not in use. In particular, lighting accounts for up to a third of all electricity used in the office and by switching off lights in rooms that are not used you can save valuable money. It is important to get the same message across to employees and even office cleaners to ensure they switch off all lights before they leave in the evening.
Double-sided printing
It is always good to think about how best you can reuse products before you get to the stage of recycling. If your work printers have a doubled sided printing function you may consider adopting this in order to use 50 per cent less paper. This is especially useful for prints that are being made for internal use and not for clients.
Try to favour eco-friendly suppliers
Unless it is a logistical nightmare one of the easiest ways to become greener in the way your business operates is to favour purchasing from eco-friendly suppliers. Locally sourced products can significantly decrease your carbon footprint and benefit your local economy in the process.
Encourage staff to reconsider their commute
Make it a habit to introduce a carpool scheme in which employees can lift share if they live close to each other. You may also consider adopting a telecommuting scheme, allowing staff to work from home a set number of days per week, month or year to reduce carbon footprints and be kinder to the wider environment.
These are just some of the many quick wins you should consider when making your office a greener and environmentally kinder place to work on a day-to-day basis.
---
5 useful green office tips was written by First Choice Business Systems, experts in document management solutions and Xerox commercial printers suitable for all businesses and organisations, with a free consultation available to all potential customers. Photo by Loozrboy
Tags: office printing tips